Hi all,
I recently got the update for Firefox 89 on Ubuntu MATE 20.04 today, and was kind of surprised by the design choices. Typically, I keep the menu bar turned on since Firefox no longer supports the global menu (

, but not Ubuntu MATE's fault), but I feel the tabs are a tad too big for that to work. I also have "undecorate maximized windows" turned on so I can make most of the space I have (for any application, really; kind of mimics Lomiri in staged mode really well).
That said, I think that, if you keep the theme as "system theme", it blends in pretty decently with Yaru MATE. The padding feels cohesive with what Yaru offers, and I'm sure it would work well if my MacBook had a touch screen.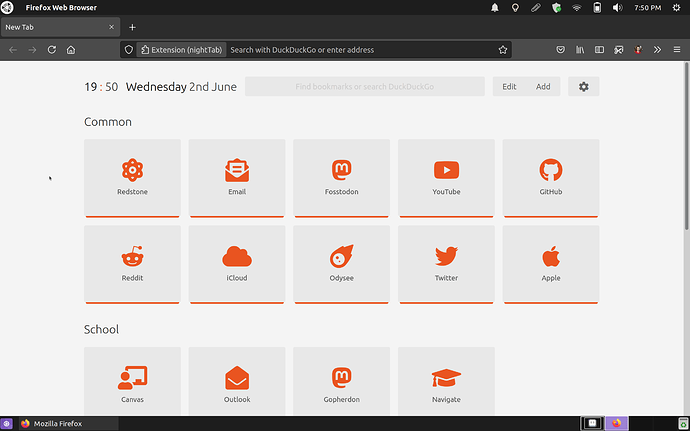 I'm curious to hear from the community here as to everyone's initial thoughts on the new Firefox design, especially with respect to Ubuntu MATE and your particular setups. Does it fit well in yours? Is the padding too much?