Adding a HP Printer:
Make sure that the printer is connected to your PC with a USB cable and is switched on and powered up!. (Don't try wireless set-up before you run the USB set-up, there is a warning, see pic 2!)
Firstly, update your system fully per this guide if you haven't already done so!:
Secondly, install the package (after finishing updates!) "hplip-gui" and make sure your printer is connected and powered up.
sudo apt-get install hplip-gui

It can also be installed using Top Panel > System > Welcome > Getting Started > Drivers > Printers:
Open the app "HPLIP-Toolbox" which you will find under System > Preferences > Other and start the app, it will guide you though the set-up process.
Pic 1: Click on "Setup Device".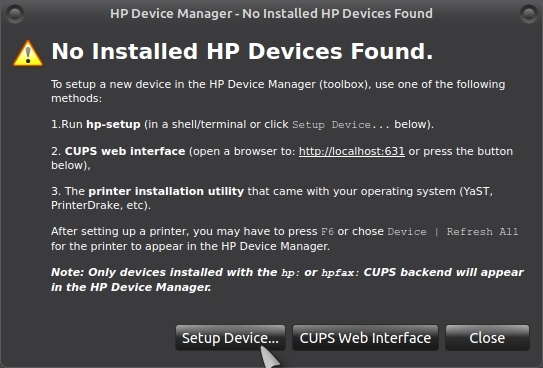 Pic 2: In device discovery, select "USB".
Pic 3: Now select your Printer from the list, there should only be one printer showing!.
Pic 4: In "Setup Device", click on "Add Printer".
Pic 5: Now you should see the pic below, done!.
Also check in Control Center that there is only one printer showing and it is also set to default!: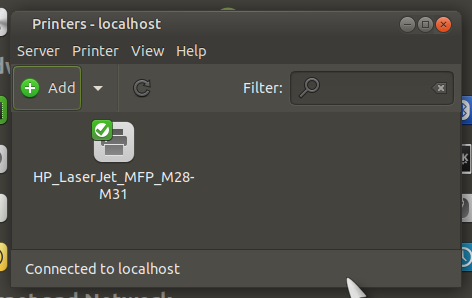 Also please note that some devices need installation of special binary proprietary driver plug-in.
You can check this in the special table on HPLIP site (see in Driver Plug-in column).
Driver plug-in installation is possible by running hp-plugin command.
See manual set-up here:
http://hplipopensource.com/hplip-web/install/manual/hp_setup.html
See also:
https://help.ubuntu.com/community/HpAllInOne
https://developers.hp.com/hp-linux-imaging-and-printing/about
20.04 users might want to take a look at the following thread which presented both the OP and me with problems installing a HP printer in 20.04!.

Hope it helps!.